Key Features and Benefits

Simplify the testing process
Easy operation and 1-button functionality may help reduce manual test processing errors
Simple sample processing with color-coded tubes
Achieve fast, reliable results
Displays easy-to-read digital results for COVID-19 in 15 minutes: "CoV2: +" for positive, "CoV2: -" for negative
Records results on secured internal drive
Advanced particle technology helps improve test performance*
Provide workflow efficiency
Adapts easily to your workflow by offering 2 operational modes

Walk away: Test device is inserted immediately into Analyzer, so staff can multi-task while sample incubates (15 minutes)
Analyze now: Test device is inserted after incubation time is complete, allowing batches of samples to be tested (results in seconds)
Provide result traceability
Download and display Lot number, patient/specimen ID, Operator ID and test records with BD Veritor™ InfoScan module
Offers result-printing capabilities via USB port
*in comparison to visually read tests
---
Easy sample preparation workflow

These are the steps for sample preparation, including the process for each workflow mode of the BD Veritor™ Plus System.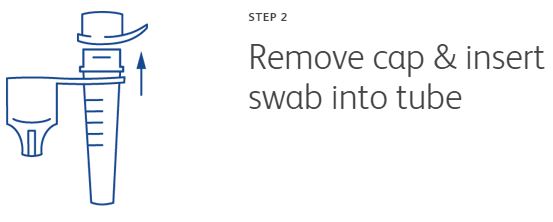 It is important to understand how local disease prevalence rate and test performance characteristics interact to influence the proportion of false positive test results compared to all positive results. The infographic below demonstrates how very low, low, medium and high prevalence rates make a difference. It is important to note that your institution's specific prevalence rates can be used to calculate the potential in your facility. Understanding that false positive test results are a possibility is important. Please, follow your institution or state and local guidance for both addressing a patient with a positive test result. Guidance may include precautionary isolation procedures and a second mode of testing for confirmation.


---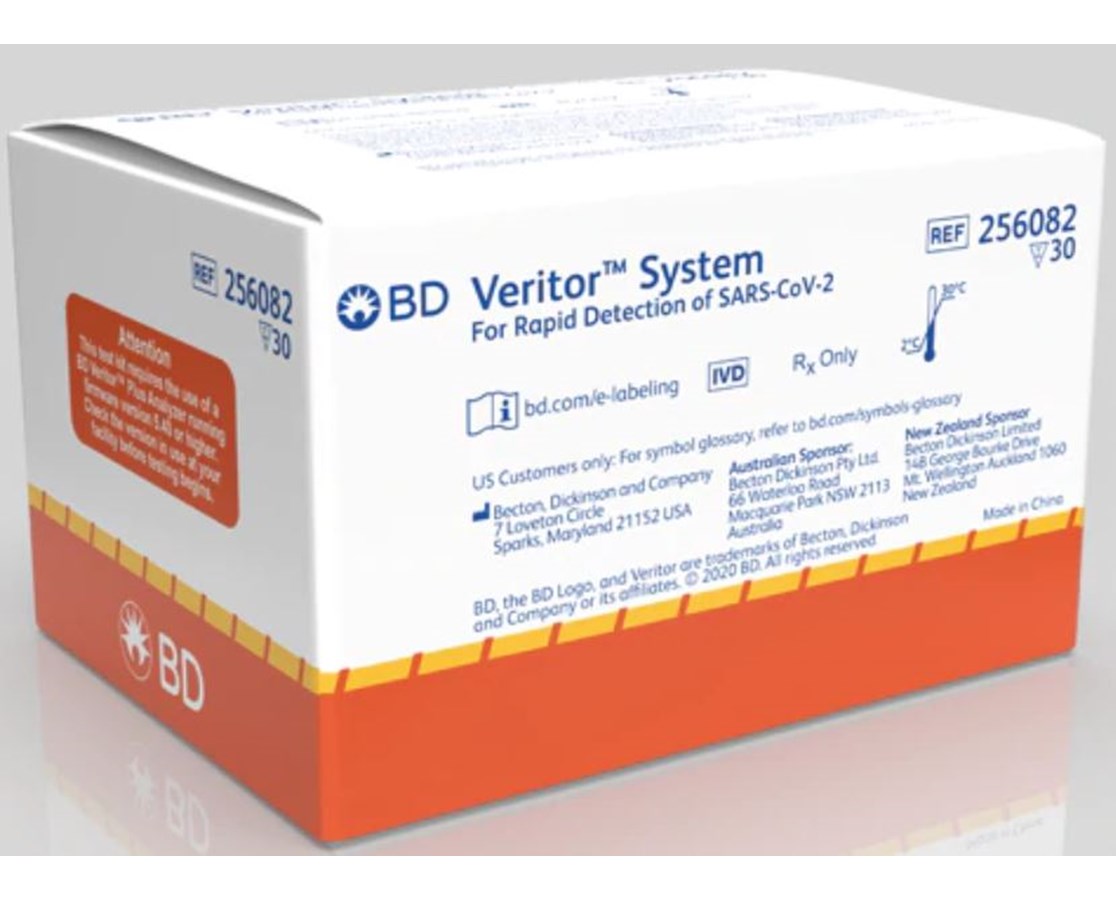 BD 256082 Veritor SARS-CoV-2 Rapid Detection Kit - 30/box *BACKORDER*
Test:
COVID-19 Antigen Rapid Test
(BD Veritor™ Plus Analyzer should be purchased separately)
Specimen:
Nasal Swab
What's in the Box?
30x single use test devices

30x single use reaction tubes, each with 325 µL extraction reagent and an integral dispensing tip

30x sterile, single use specimen sampling swabs

1x SARS-CoV-2 (+) control swab for single use

1x SARS-CoV-2 (-) control swab for single use

Instructions for use
Packaging:
30 tests/box
Non-refundable
$1,125 ($37.50/test kit) | PURCHASE
BD Veritor(tm) System for Rapid Detection of SARS-CoV-2 with the BD Veritor(tm) Plus Analyzer